Improving Americans' Financial Health
FinLab 2017 Challenge
If you have an innovative product that can improve the financial health of Americans, we want to hear from you.
The Challenge
Most American adults are struggling financially. This group is larger than just the "unbanked" or "underbanked." Many Americans are having difficulty managing their day-to-day financial lives, establishing a cushion for financial resilience, and achieving financial security.
Financial Health Network's 2016 Financially Underserved Market Size Study  found that underserved Americans spent $141 billion in fees and interest to meet their financial needs. New innovation is needed to address this massive market opportunity.
Over the last two challenges, we've seen a growing recognition of the need to improve the financial health of Americans. We've also seen that innovative solutions can come a variety of sources, solving problems that were once considered too hard, and for customers that many thought were too difficult to reach.
We want to see more of these ideas.
138 million adults are struggling
with their financial health
Serving the underserved
Financial health comes about when your daily systems help you build resilience and pursue opportunities.
Industry research, including Financial Health Network's, shows that several demographic groups suffer from poor financial health at greater rates than the overall U.S. population. This year, we want to highlight the unique challenges facing a number of communities in our country. We continue to believe technology has the promise to extend and improve financial services in new and truly transformative ways.
In the coming weeks, we will highlight some of the financial services needs of underserved populations across America. If you have a product that is leveraging technology to improve the financial health of those that have been hardest to reach, apply. 
Applications are now closed
We are no longer accepting applications for our third class of the Financial Solutions Lab, a virtual program which will run from mid-June 2017 through February 2018. 
Feel free to explore our website to learn more about our program, our first two classes of companies, and ideas we're blogging about.
The final deadline for our applications was April 27, 2017 at 11:59pm PST.
Visit our FAQs, Legal page, and this blog post for details about our application process. 
Read more
2016 Challenge
81% of Americans face a financial shock every year. In 2016, we looked for innovations that helped Americans weather financial shocks.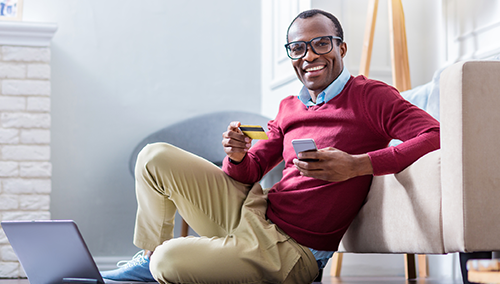 2015 Challenge
More than 100 million Americans struggle to manage cash flow, and our challenge in 2015 was to find innovators working to find solutions that can solve this problem — making financial health a reality for more Americans.