Improving Financial Health in America
FinLab 2018 Challenge
The 2018 Cohort
The 2018 Challenge companies are focused on developing fintech products that can improve consumer financial health in the United States, scale to millions of users, and resonate with broad and heterogeneous populations. Given the diversity of people in America who struggle with financial health, the Financial Solutions Lab (FinLab) supports and encourages diversity in solutions, customer focus, and founding teams.
New solutions are needed because:
• Despite continued low unemployment and modest wage growth, fifty-seven percent of all American adults — approximately 138 million U.S. consumers — are financially unhealthy. They struggle to manage their day-to-day financial lives, do not have a sufficient cushion to weather a financial shock, and lack a path towards financial security.
• Financial Health Network's 2017 Financially Underserved Market Size Study found that underserved Americans spent $173 billion in fees and interest in 2016 on financial products and services. This represents a massive market opportunity for new innovation to better meet the needs of the financially underserved in ways that improve their financial health.
• Research from the JPMorgan Chase Institute found that expenses fluctuate by 29 percent – nearly $1,300 – on a month-to-month basis for median-income households and that income volatility affects Americans across the income spectrum.
Serving the underserved
Financial health comes about when a person's daily financial systems around spending, saving, borrowing and planning help build resilience and provide the foundation to pursue opportunities.
The 2018 Challenge companies are tackling unique challenges around retirement, access to credit, inclusion, among others. Industry research, including Financial health Network's, shows that several demographic groups suffer from poor financial health at greater rates than the overall U.S. population. New fintech products can to extend and improve financial services to these groups in new and transformative ways.
Applications are now closed
2017 Challenge
57% of U.S. households are struggling with their financial health. In 2017 we sought innovative solutions to this pressing issue.
2016 Challenge
81% of Americans face a financial shock every year. In 2016, we looked for innovations that helped Americans weather financial shocks.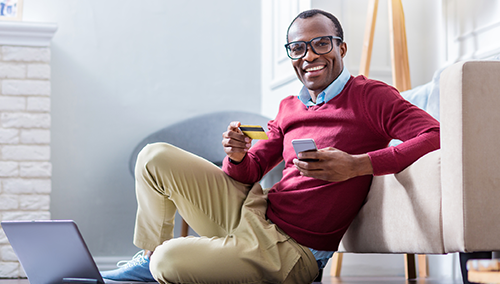 2015 Challenge
More than 100 million Americans struggle to manage cash flow, and our challenge in 2015 was to find innovators working to find solutions that can solve this problem — making financial health a reality for more Americans.